Legends of Astravia
Big Plans, Let's Play & More
---
As usual, devlog updates have been sparse, but progress has not! Here's a status update on the roadmap from here, as well as some other cool content to share.
Development News & Roadmap
There has been a radio silence since the v2.3b release. What's in store? Where does the game go from here?
Well, it was my intent to put the game in Early Access once a good chunk of gameplay was done. Now that the demo is approximately 2-3 hours, it seems right. However, I have a major change in mind before I do this.
Game Resize to 720p
Legends of Astravia runs at a resolution of 640x480, which is the 4:3 ratio, by default. This is the standard for all RPG Makers older than MV, and while it does have that "classic" look, it also gives the game a primitive feel. Plus, since nearly all monitors are a widescreen ratio now, a fullscreen experience will never be immersive because of the presence of black bars or horizontal stretching of pixels.
And so, with the next update -- v3.0, besides having another major chunk of the game completed, Legends of Astravia will run at 1280x736 resolution. This allows for a more immersive, classic pixel-art style, as well as more screen space for detailed, clean UI elements.
Before (v2.3):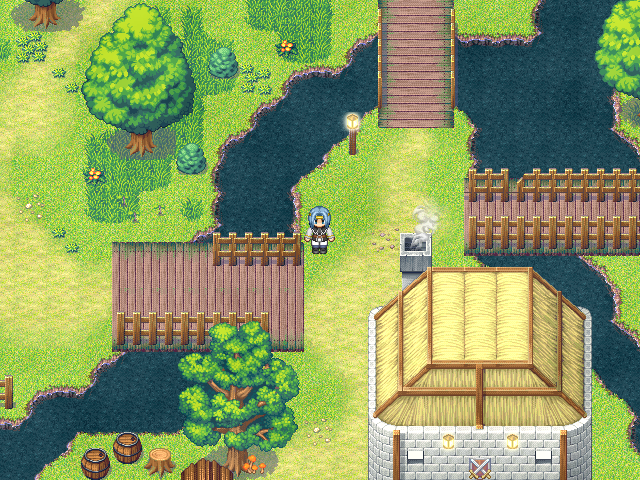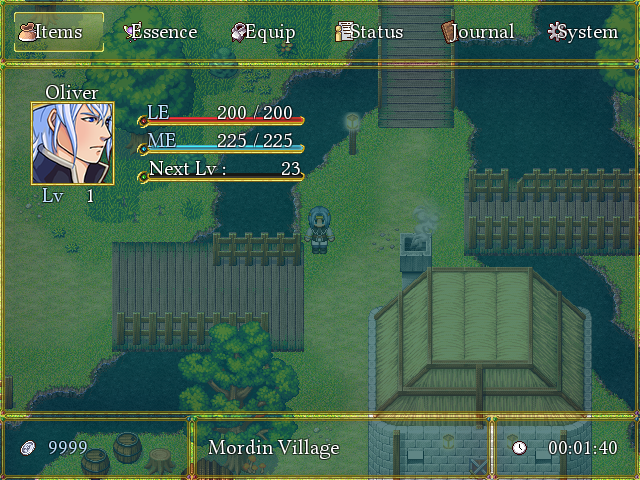 After (v3.0):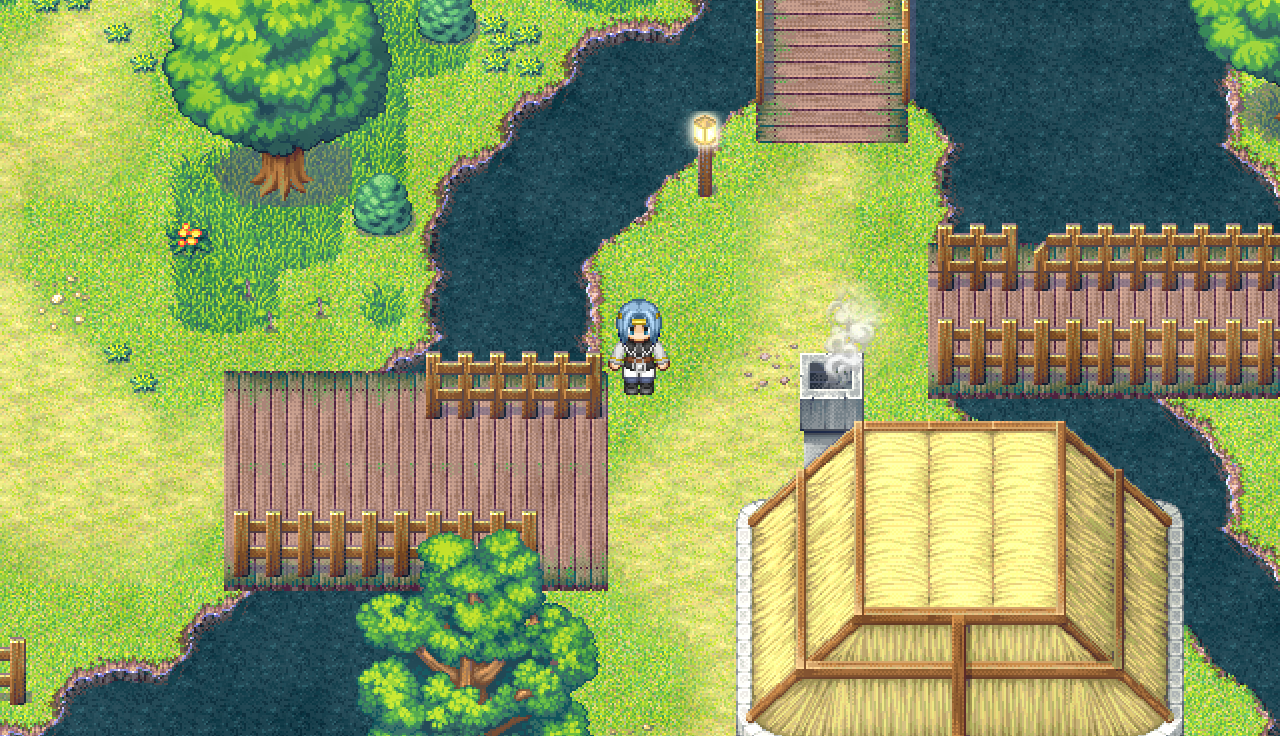 (Click to view full size image)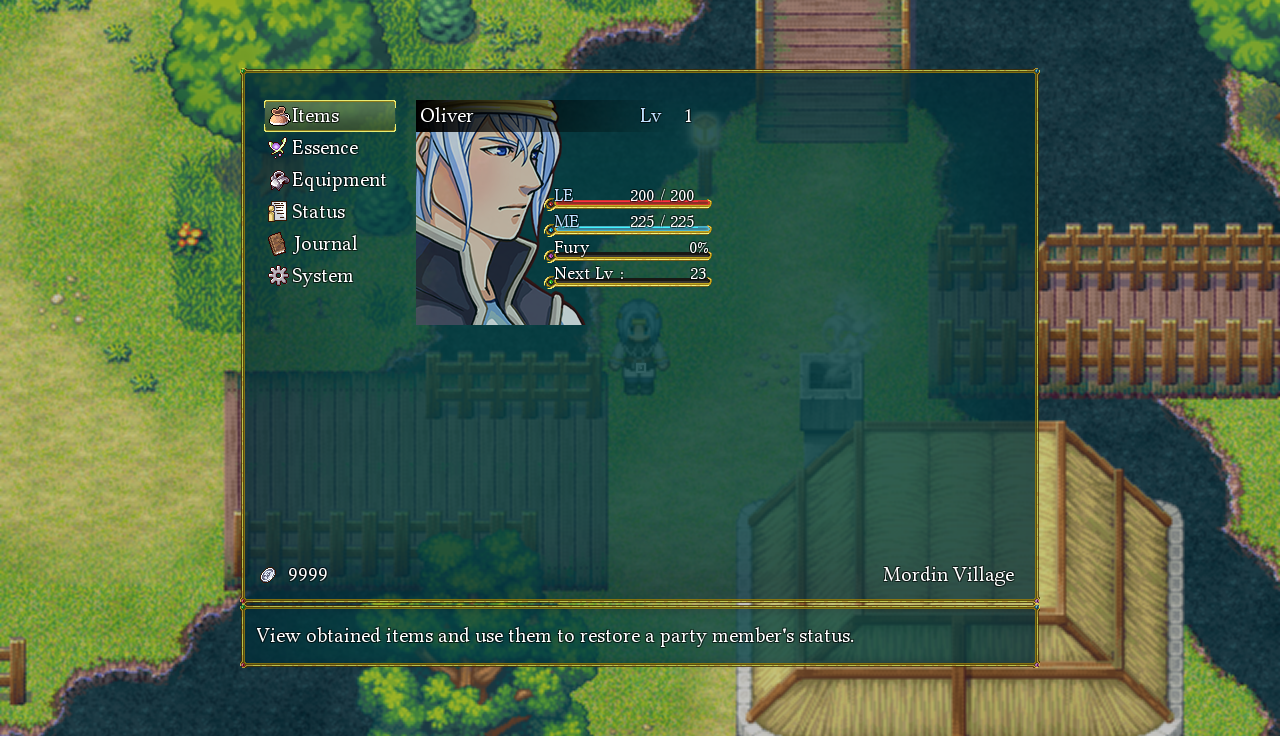 (Click to view full size image)
This change is a bit work intensive, however. Every UI item must be reprogrammed and the battle system has to be restructured. It will take a lot of time, but I believe it will really pay out in the end.

Thanks to KK20 over at Chaos Project and all of his hard work, this change was entirely possible. In fact, this project probably wouldn't have gotten as far as it has without him, so I have to thank him especially for helping bring this dream to life.
Trello Roadmap
While I may not update here often, you can follow the game's roadmap on Trello here. You can see what is required for the release of this update, and I will update it in real time as I complete these different items.
Lets Play from Studio Blue
Our friends over at Studio Blue have done an amazing 2-hour playthrough of the game that I highly recommend checking out. They touched on a lot of points in the game that will be fixed in the future update. Not to mention their voice acting is entirely on point!

Discord Perks
Did you purchase the game here on itch.io? Let me know and join the official discord! I have special roles and will soon have a VIP channel for all of the early supporters of the game.
As always, thank you so much for your support. -Jaiden