Legends of Astravia
The v2.3 Beta is Finally Available!
---
Legends of Astravia v2.3 Beta Now Available!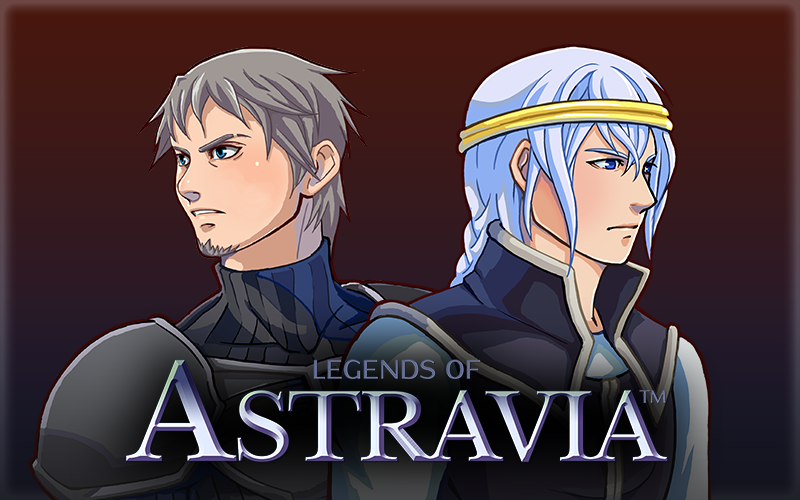 This is another "dot" update that ended up making some pretty major changes! Besides the newly designed character portraits, a ton of quality of life improvements were made.
Here is the full list of changes from the previous version:
Oliver, Baldric, and Lina's portraits have been fully redrawn in HD
A new introduction sequence was added, and the existing introduction was improved
Tileset graphics were recolored and improved
The ATB now scales skill speed appropriate--Oliver can use spells quickly, while Baldric can use sword-based skills faster
The ATB settings are now more intuitive and less confusing--battle speed can be controlled separately from the Active vs Wait mode.
Poison / Buffs no longer last forever, and poison damage is now correctly applied
Battle can be escaped without enemies automatically reengaging
Enemy stats and EXP were tweaked for a more balanced experience
Volume is reduced when entering buildings
Empty explorables on the map no longer trigger the "!" animation
History of Astravia finally added to the Mayor's bookshelf :)
Various other minor bugfixes and improvements
With these changes, this is the last "improvement" demo and "dot" upgrade. The next demo will be v3.0, which will potentially include a major graphics overhaul and/or will include more game content. Be sure to follow us, either here or on Twitter, Facebook or Instagram to be up to date on these planned releases.
As always, all forms of feedback are appreciated. If you have any questions, concerns, or just want to chat and learn more about the developer and the community, join us on Discord!
Thanks for your continued support!
Itch.io | Twitter | Facebook | Instagram | Discord