Legends of Astravia
Weekly Status Report - 2/17/18
---
This week has been more of a planning and concept week-I've been working on a lot of planning for later in the game. A few small game system changes were made, and the dungeon is still in development.
So for today's status report, I'd like to give a sneak peek of one of the characters that will appear later in the game: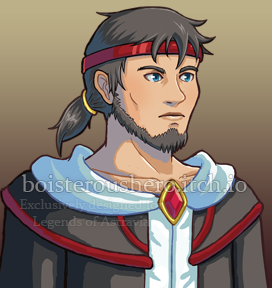 Lucius Valica
Lucius was king years after the Great Cataclysm, and helped establish the kingdom of Valica--named in his honor. His leadership inspired economic growth and he eventually founded the Royal Order of Knights. Unfortunately, a series of events lead to the war between his kingdom and another...
Later in the game, you'll get to experience his full story when you learn more about the events that lead to this war.
Stay tuned!